sedih :'(
Assalamualaikum wbt
i'm so sad today .. tomorrow suppose to be my cheer day ever .. i'm so sad!!!! i MISS him so bad! esok sepatutnya me and him jumpa .. also my friends .. mokk hangout together . but tadik he text me and he said couldn't meet me tomorrow .. sebab nya balit berurut and need to rest 3 day . wah! patah hati siti ok! i'm so excited sebab tomorrow .. sobsob .terus sikda mood k mao msg nya .. otometik aek mata jatuh k. sikda jodoh nak jumpa .. terpaksa tanggung RINDU tok lagi .. SAKIT RASANYA !! sikpa lahh ... apakan daya . takdir Allah yang tentukan .. sabar jak lahh . emm , k lah . sikda mood nak update panjang2 .. mok2 jadi orang gila depan PC tokk menangis sik henti2 .. sobbsobbsobb )":
aku RINDU kau bahh ! rindu kauu gegilakkkk !!!
~ MUHD HAMIZAN HARON ~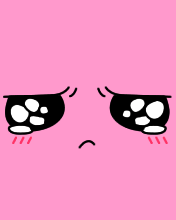 glitter-graphics.com
0 Lovely babe speak!